Is this why they call them coal-burners? As usual with the mainstream media nowdays, you have to piece together different reports to work out the full story. One report has a picture of the boyfriend but not the girlfriend, and another report has a picture of the girlfriend but not the boyfriend.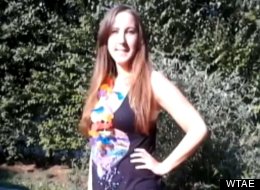 Police said Maria Redman was set on fire by her boyfriend, Clinton Cohen
A man doused his girlfriend in perfume and then set her on fire with a lighter on Thursday, cops said.
Clinton Cohen, 27, of Springdale, Pa. is on the run after he allegedly left the woman, Maria Redman writhing on the ground, desperately trying to put the fire out as her 3-month-old child sat nearby, according to WTAE.
"While this whole thing was going on, [the baby] was in the room," Allegheny County Police Lt. Jeff Korczyk said. "In fact, the child had some blood on her from her mother."
Source and full story: Huffington Post